1. Create a job
We allow a cloud rendering without opening your 3D application which may make your PC laggy. Simply press "Add task" then select correct file type ( .max, sketchup, blender….) to create a job.
An outstanding feature of the app allows users to adjust settings before uploading.
2. Start rendering
Upload files & Start rendering automatically, click the "upload" button and enjoy a cup of coffee while waiting for results.
You can either cancel or pause uploading, edit settings or files at any time, then submit a new rendering for better results in other views.

3. Monitor rendering process
The rendering process can be done in the background while you continue to work. An interface which is easy to use allows users to manage & control the cloud rendering jobs on the go.

Download
A completed frame in full quality of lighting, reflections and object materials will automatically be downloaded to a folder chosen by you in advance.
KNOWLEDGEABLE SUPPORT
Resources for newcomers
Package the scene and all the assets properly
There are two ways of packaging a 3Ds MAX project.
Option 1: From 3Ds MAX > Utilities > More > Resource Collector, which will simply copy all maps into one folder .
Remember to include MAX file.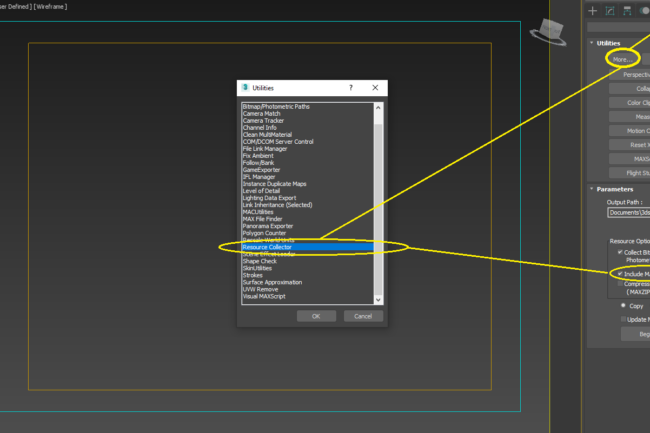 Option 2: From 3Ds MAX > File > Archive
Extract that file and add a task on iRender's app.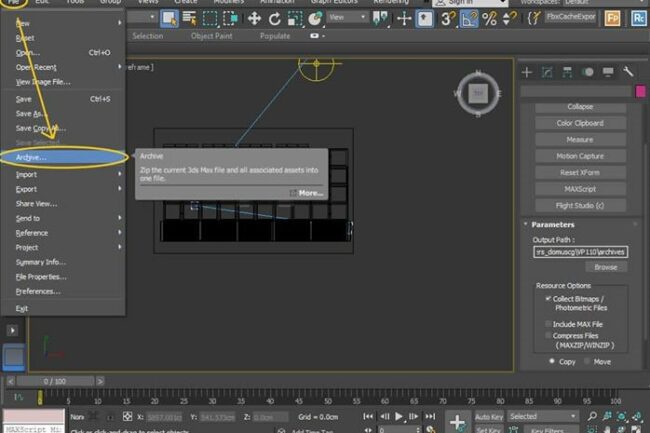 Please name filename in English, do not use special characters
Rename titles of assets with alphabetic characters. To running smoothly, please ensure that scene name and assets' name should not contain any non-standard characters such as / \ " % # ? or language-specific non-ASCII characters like Cyrillic or Korean alphabet. If it contains such among those characters, the advice is to change them properly.
What are supported softwares & plugins?
You should take a look at the Supported software page here for all software, plugins & render engines in a detailed version.
Make sure that your computer connects to the internet while rendering.
Please ensure a stable internet connection when you make rendering on the app.
The render phase might be unwillingly interrupted without the internet.
How to install Irender app and get 100 free render points?
We have prepared desktop applications, support Maya/3dsMax rendering, click here to download and start creating jobs.
100 free render points will automatically add to your account as soon as you complete registration.
Click to download & join with us soon.